The first worm! 1960-1962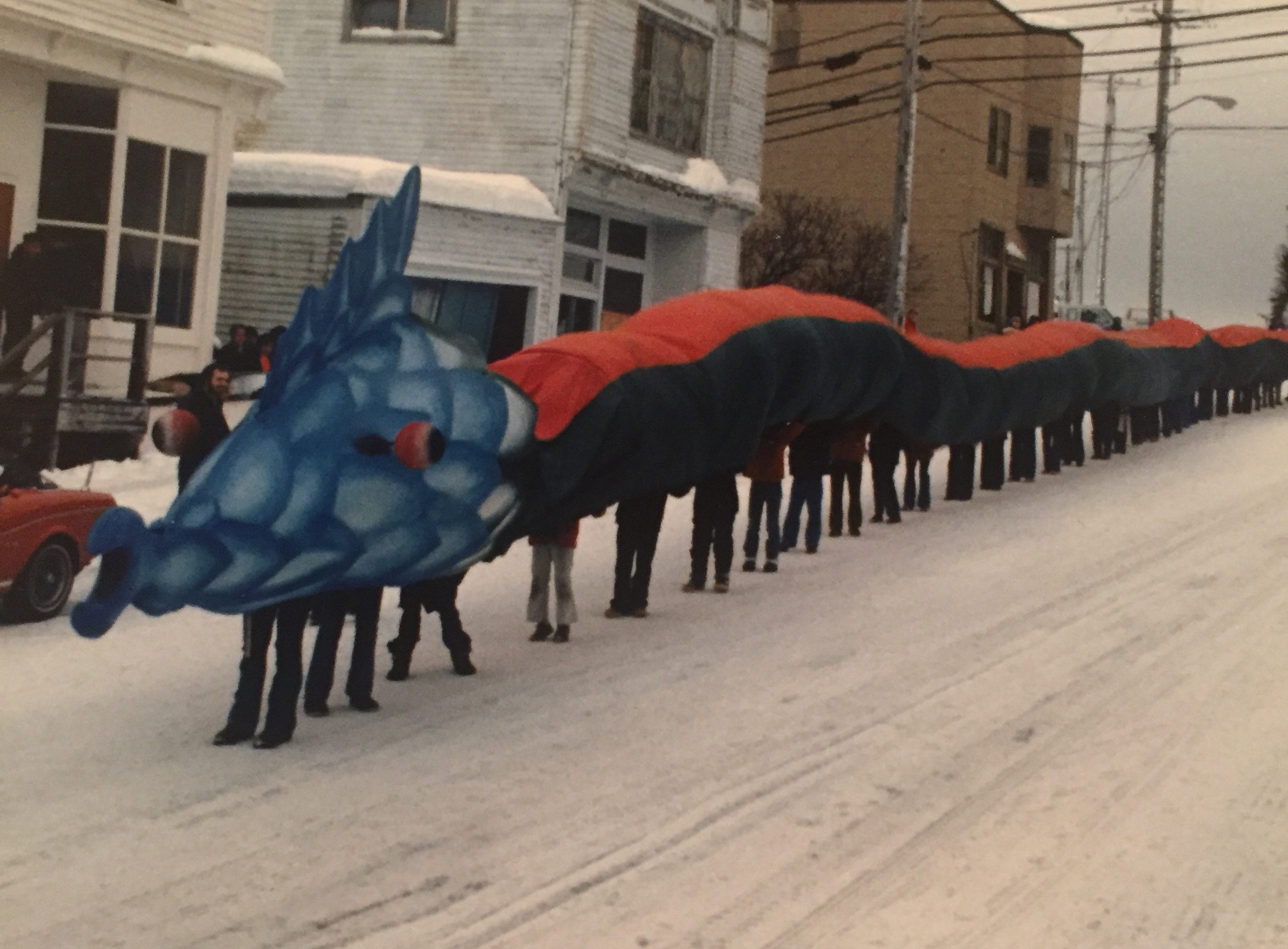 The dates on this worm are unknown, but we believe it is an early 60's worm
The dates of this worm are unknown
We have our NEW parade worm! In case you missed it, here is an update from last year on the creation of the new worm.
After hours and hours of research, and reaching out to over 20 different vendors, we were able to find someone who was not only willing to build our worm, but had the vision and experience to make it happen!

Total Fabrication is in the process of building our worm, and is "Headed by Emmy®-nominated designer Kenneth J. Hall, who has over 35 years' experience in commercials, motion pictures, television, theater, theme parks, and trade shows." You may recognize some of his work from the big screens. (Visit him on the web at Total Fab ) We should have a mock up soon that we will share with you!

With that excitement came the realization of cost. The new Big Worm will cost approximately $12,000 to replace. This is the highlight of the Iceworm parade and is enjoyed by all, big and small. To date, we have raised $4,274.89 through cash donations and go fund me donations. Alaska Airlines has donated the cost of shipping, and we project we still need about $5,725 to bring the worm home in January.